When you need to showcase your work, pictures speak louder than words.
By creating albums of projects and categories, we were able to make sure  people will be totally impressed by the quality work and detail of ARC Constructions.
To create so many albums is not an easy task. Many hours editing and making sure the pictures had the appropriate light were key to this website.
Alex @ ARC gave us free rein with the design and creativity, making it a fun project guided mainly by the voices on his projects.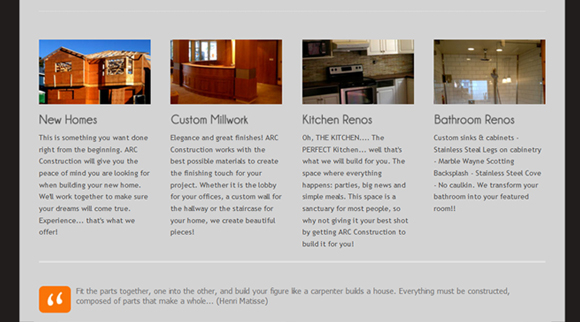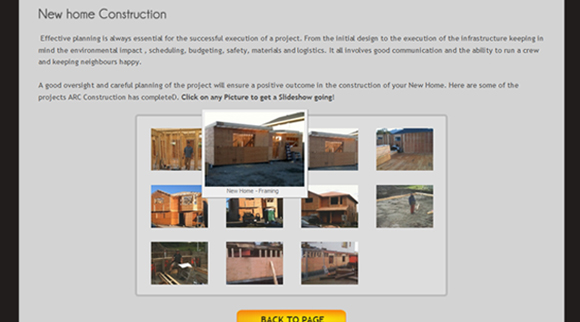 Besides his website, we had a lot of fun designing his business cards, tying everything up into a unified Corporate image: